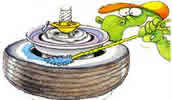 1. ALWAYS lubricate the top bead before dismounting the tire. Bead damage can be greatly reduced with proper lubrication.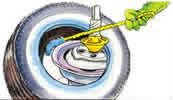 2. Lubricate the bottom bead, especially the half which comes in contact with the tire iron.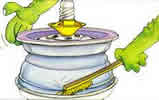 3. Hand check the top lip of the rim and visually check the bottom for any foreign matter which could cause the tire to not seat properly. Use a wire rim brush to clean the rim when necessary.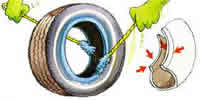 4. COMPLETELY lubricate BOTH beads before mounting the tire to the rim.

5. Lubricate the upper and lower bead area of the rim. This will assure proper seating of the tire to the rim.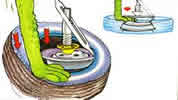 6. For ease in mounting, position the tire so that the bead is pushed down past the upper bead area.